The ongoing pandemic not only posed financial constraints to the prison inmates but also prohibited any family from visiting their loved ones confined within the four walls of the prison. The sole manner in which this gap could be bridged was by phone calls made from the prison to the inmates' respective family members. Due to the inmates not being able to speak with their family members and lawyers, many of them began slipping into stress and depression. India Vision Foundation decided to assist the inmates in two ways, financially as well as mental health support. The financial project was termed Milap
Project Milaap was started as an initiative by India Vision Foundation to cater to the needs of the inmates in prisons located in Faridabad, Gurgaon and the NCR region.
It focused on the financial constraint of the inmates which restricted their calling facilities due to lack of money in their respective bank accounts. The Foundation ensured to collect data of those inmates who were not able to afford to deposit money in their bank accounts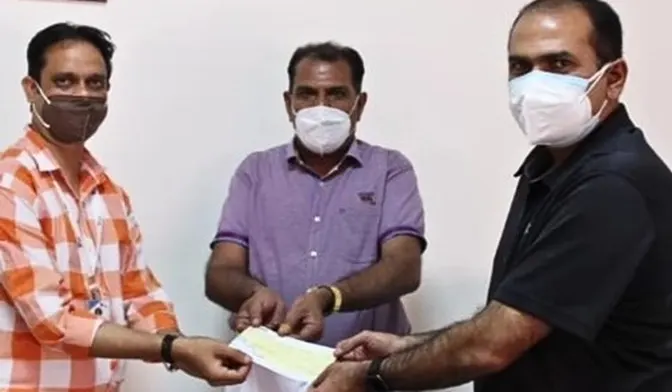 It further proceeded to deposit twenty rupees every month in around 180 inmates' accounts so that they would be able to communicate with their family members and lawyers. This initiative by India Vision Foundation indeed had a lasting impact on the inmates. They reported a reduction in stress levels and anxiety as they were now able to keep in touch with their family members.
Project Milaap proved beneficial for Satish* who was one of the inmates who lacked the finances to even make a phone call to their family members or lawyers. Satish recalled his experience under project Milaap, "sir, I had zero balance in my account which prevented me from contacting my family and speaking to my lawyers as well.
"I underwent some stress due to the lack of contact with my family members. With the help of India Vision Foundation, I was able to speak to my family and enquire about their well-being as the Foundation deposited twenty rupees in my account so as to enable me to make the phone call. I am extremely thankful for your endeavors."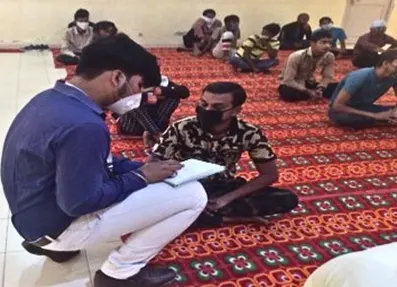 Another beneficiary who reaped the efforts of project Milaap was Arun*. Arun thanked the Foundation     whole- heartedly for providing him the support to speak to his father who was initially worried about his son as there had been no contact for a few months.
Arun noticed that his father was happy and rather relieved after speaking to him. 186 beneficiaries were provided with the finances to be able to make phone calls from inside the prison to their respective families. India Vision Foundations seeks to continue assisting these individuals to interact with their families during these dire times.
About the authors:
Ms. Vaishnavi Badrinath is a first-year law student at Jindal Global Law School, currently pursuing a Bachelor's degree in LLB(Hons.). Having volunteered with NGOs previously, she is keen on researching matters taken up by NGOs. She is also an inducted member of the Human Rights Society of her university. Her experience at India Vision Foundation has been enriching in ways that she received the opportunity to understand the plight of incarcerated families andtheir children and the ways in which they can be helped